NHL 23
NHL 23
Like FIFA, NBA, NFL and several other sports, a new game is released every year by EA Sports, the sports arm of game studio Electronic Arts. For years they have dominated when it comes to sports games and there is virtually no competition either. Now the Netherlands is a fairly sporty country where many different sports are played, but field hockey has never really broken through here. This form of sport is mainly very popular in the North of America and Canada, but still there are many fans of the sport in the Netherlands and probably also fans of the game. It's kind of a regular thing that several sports games are released by EA Sports at the end of the year, and this year is quite appropriate NHL 23. The developer has again done its utmost to give fans the best gaming experience when it comes to skating, a puck and two teams full of strong and somewhat aggressive players who don't shy away from each other on the ice. In this review you can read if they actually succeeded in doing so.
The big disadvantage of releasing an annual game is having to keep innovating and developing to bring something new to the market. They can do this in several areas, but to get straight to the point, the content the game offers is not very different from previous years. This is noticeable in part because there are virtually no real innovations when we talk about the game modes. There's the ever-present career mode called Be a Pro, where you have to make it yourself as a professional hockey player. You start as an inexperienced player and need to develop into a true professional at the highest level. NHL also features the very extensive Hockey Ultimate Team (HUT) mode, or FUT from FIFA Where you can play a complete selection together and build your own team completely.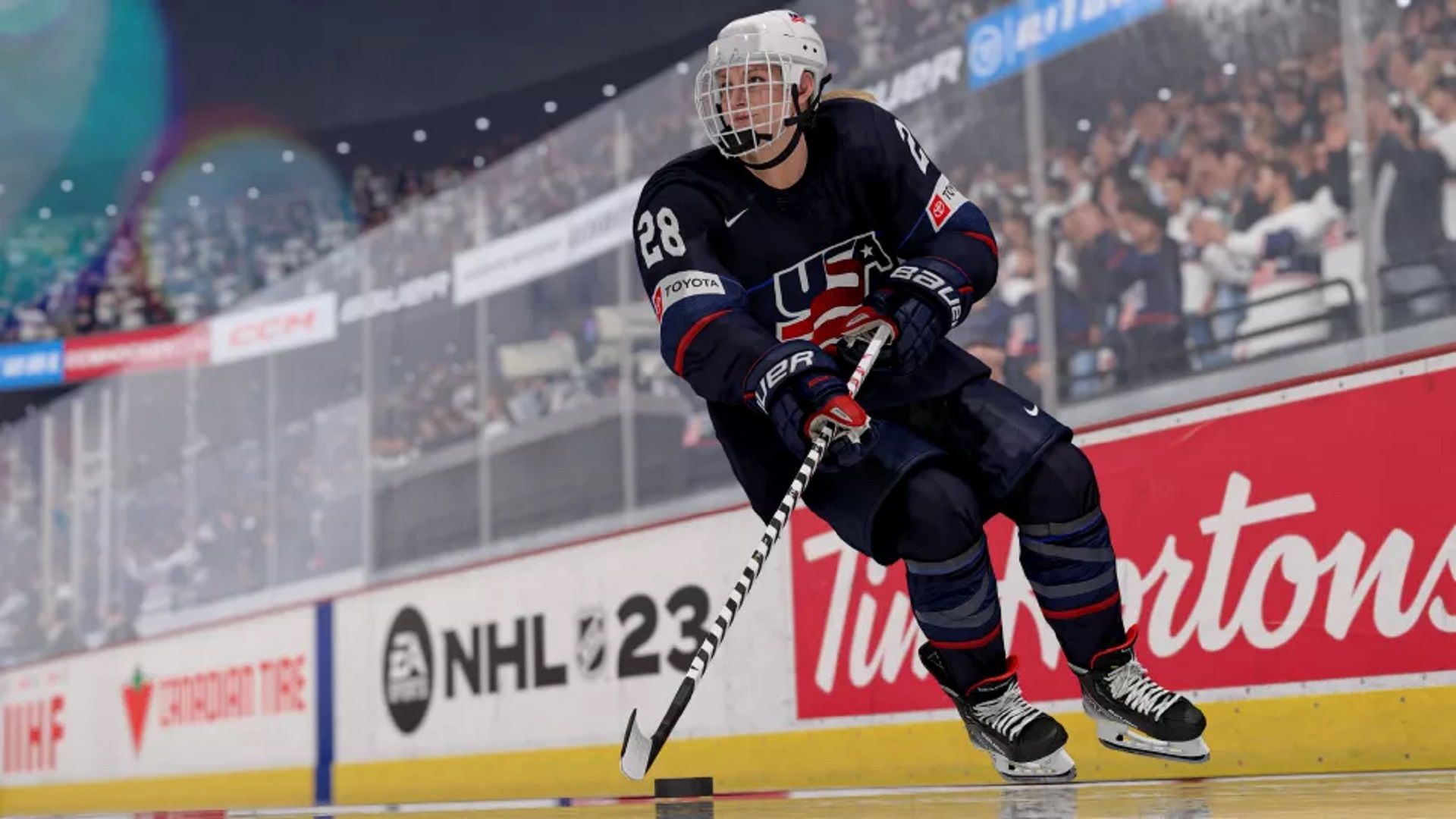 Unfortunately, this mode, like many other games, puts a lot of emphasis on using in-game transactions. It is possible to play without real money, but it is very slow and your team is simply not as good as the team of an opponent who has bought several expensive player packs with good players. Fortunately, there is also the Franchise mode where you can set up your own Hockey League. Here you decide how many and which teams get to compete for the championship. The biggest addition in terms of additional content seems to be in the form of women's teams. NHL 23 is available for PlayStation 5, Xbox Series X|S, PlayStation 4 and Xbox One.
Once you are playing, it is only noticeable that EA Sports has put its focus on gameplay, the realistic experience and everything that goes into a game. Fanatical supporters, shouting from the stands and a rousing music fit well with the somewhat aggressive sport. This way, the players don't get out of each other's way and you also frequently end up smacking against the ice or the side wall. This combined with smooth, improved controls and the ability to choose simple arcade or complex simulation controls, EA Sports ensures that everyone with NHL 23 can handle. Fortunately, you can also adjust the difficulty while playing so that you can ease into it before venturing onto slippery ice.
Of course, there is also an option to compete online against other friends or strangers. Unfortunately there is no cross-play yet, so you are currently still bound to the platform you play on yourself. Fortunately, EA Sports has announced that this will change in November.
Graphics looks NHL 23 looking fine. Players look true to nature and everything around the puck is finished in detail. Think about the freckles on players' faces to the stitching on the jerseys. This includes the markings and reflections on the ice and the supporters in the stands. This also makes it clear that the game has been developed entirely on the power of the current generation of consoles.
The graphical improvements make NHL 23 the most realistic part to date. Barring the addition of women's teams, there is no additional content compared to its predecessor and that will be a minor disappointment to fans.